About Pfingst & Company, Inc.
As sole North American Distributor for Busch™ burs, Pfingst & Company's reputation for quality products and service has grown steadily over the years.
Founded in 1905 by Adolph Pfingst and continued by members of his family, the New Jersey-based company remains a primary supplier of dental and dental lab instruments, tools, and equipment, as well as jewelry manufacturing and finishing products. Although the firm was originally established to meet a growing demand for dental burs, the company has grown and expanded to also supply advanced tools and instruments for jewelers, toolmakers, woodcarvers, artists, and hobbyists.
Throughout the years, Pfingst & Company has produced a series of product catalogs that have become collectors' items in their own right. However, in recent years, with the development of the Internet, the company has developed this website as a more convenient, online repository of its product offerings.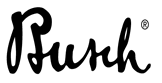 Busch is a Registered Trademark of Pfingst & Company, Inc.
Pfingst & Company currently has more than 400 dealers throughout North America, Europe, and the Far East. In addition to being the sole North American distributor for Busch™ burs, Pfingst is also a distributor for Horico Diamond Instruments, Edenta Rotary Instruments, and its own line of flexible shaft machines, handpieces, and accessories.
Full Line Catalogs Still Available
Each year, we have distributed hundreds of copies of our 107-page (#37A) Dental & Laboratory Supplies Catalog, our 80-page (#T-4) Hobbyist, Jewelry, Woodcarvers & Industrial Tools Catalog, and our (#12J) Bur Catalog to jewelry manufacturers, retailers and hobbyists around the globe. While we transition to the searchable, online product catalog on this website, copies of our hardcopy catalogs (except the T-4 catalog) are still available. To obtain a copy, please
contact us
.
Discontinued Items
Please note that several items on this website may be discontinued. We are actively working to update our product availability.