Featured Products
View our handpicked selection of popular burs and special-purpose kits that highlight state-of-the-art technology and quality.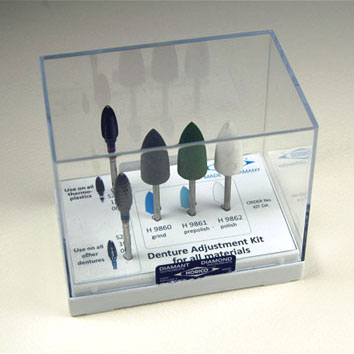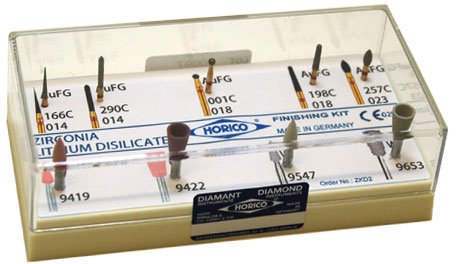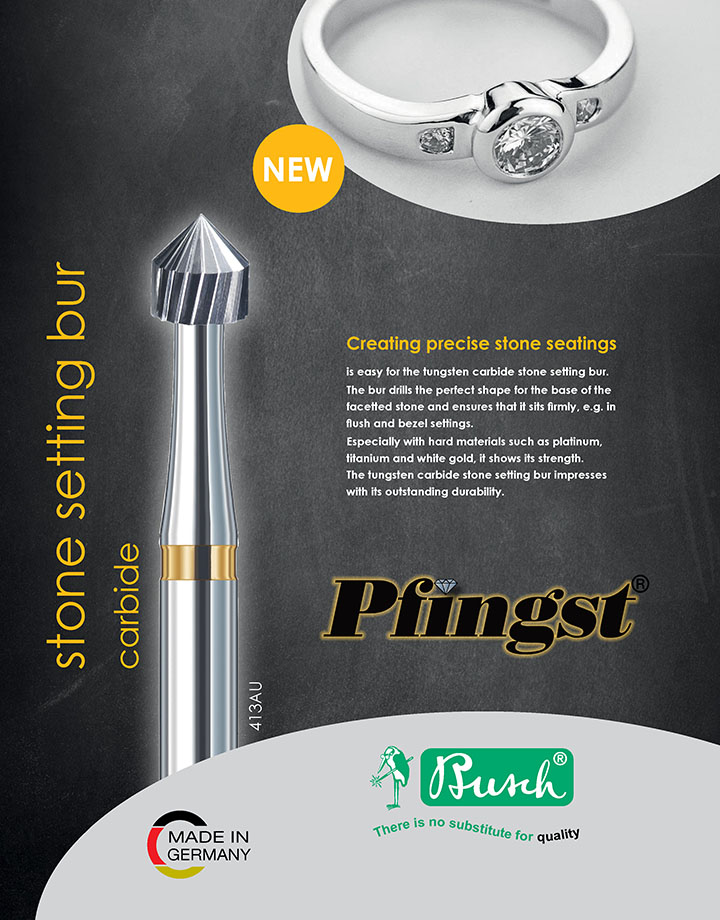 Carbide Stone Setting Bur from Busch®
Creating precise stone seatings is easy for the tungsten carbide stone setting bur. The bur drills the perfect shape for the base of the facetted stone and ensures that it sits firmly, e.g. in flush and bezel settings.
Especially with hard materials such as platinum, titanium and white gold, it shows its strength. The tungsten carbide stone setting bur impresses with its outstanding durability.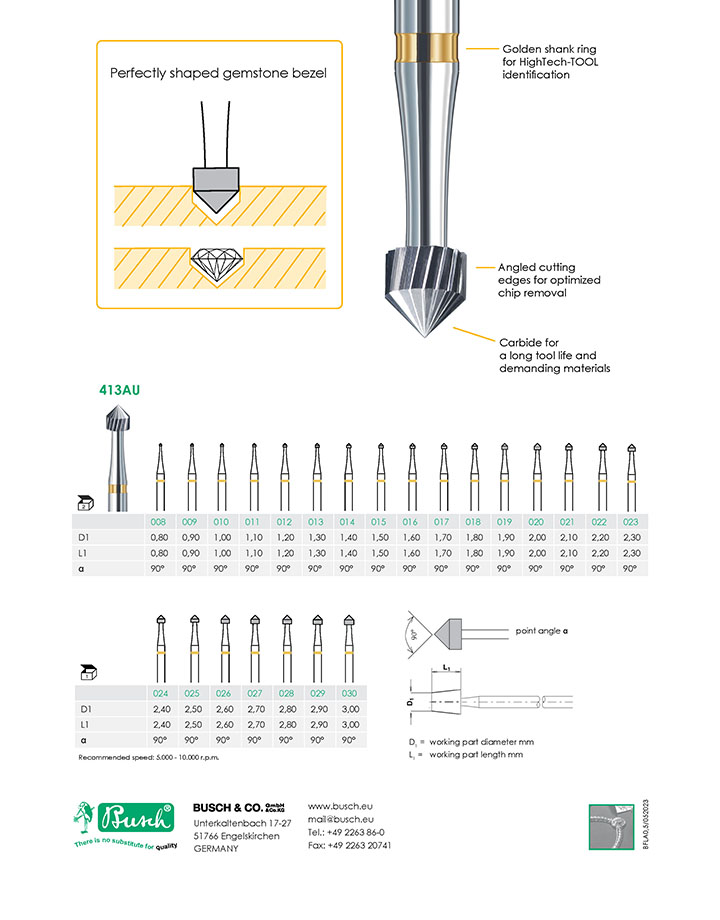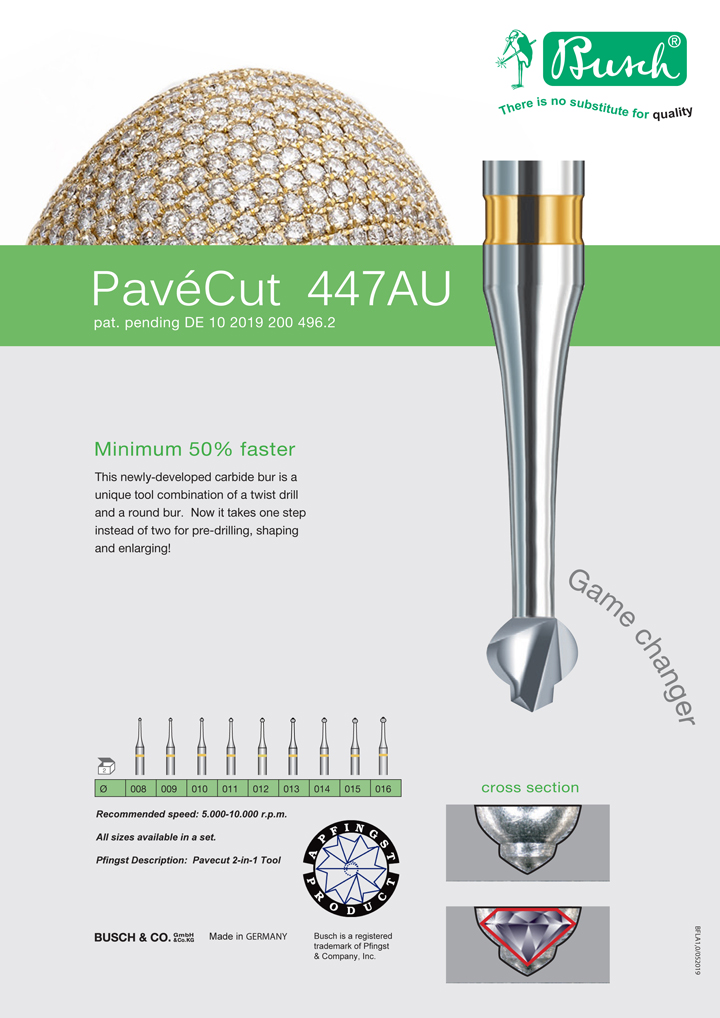 PavéCut 2-in-1 Tool from Busch®
This newly-developed carbide bur is a unique tool combination of a twist drill and a round bur.
Now it takes one step instead of two for pre-drilling, shaping and enlarging!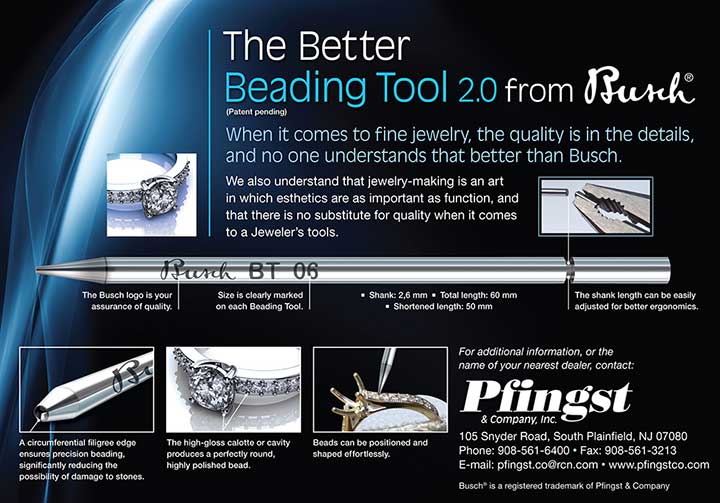 The Better Beading Tool 2.0 from Busch®
(Patent pending)

When it comes to find jewelry, the quality is in the details, and no one understands that better than Busch.

We also understand that jewelry-making is an art in which esthetics are as important as function, and that there is no substitute for quality when it comes to a Jeweler's tools.
The Busch logo is your assurance of quality.
Size is clearly marked on each Beading Tool.
Shank: 2,6 mm
Total length: 60mm
Shortened length: 50mm
The shank length can be easily adjusted for better ergonomics.
A circumferential filigree edge ensures precision beading, significantly reducing the possibility of damage to stones.
The high-gloss calotte or cavity produces a perfectly round, highly polished bead.
Beads can be positioned and shaped effortlessly.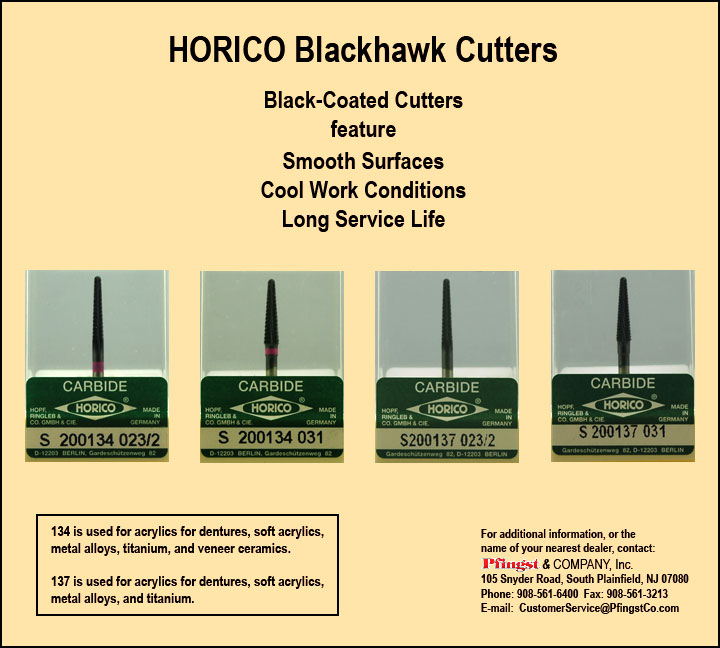 HORICO Blackhawk Cutters
Black-coated cutters feature smooth surfaces, cool work conditions, and long service life.
134 is used for acrylics for dentures, soft acrylics, metal alloys, titanium, and veneer ceramics.
137 is used for acrylics for dentures, soft acrylics, metal alloys, and titanium.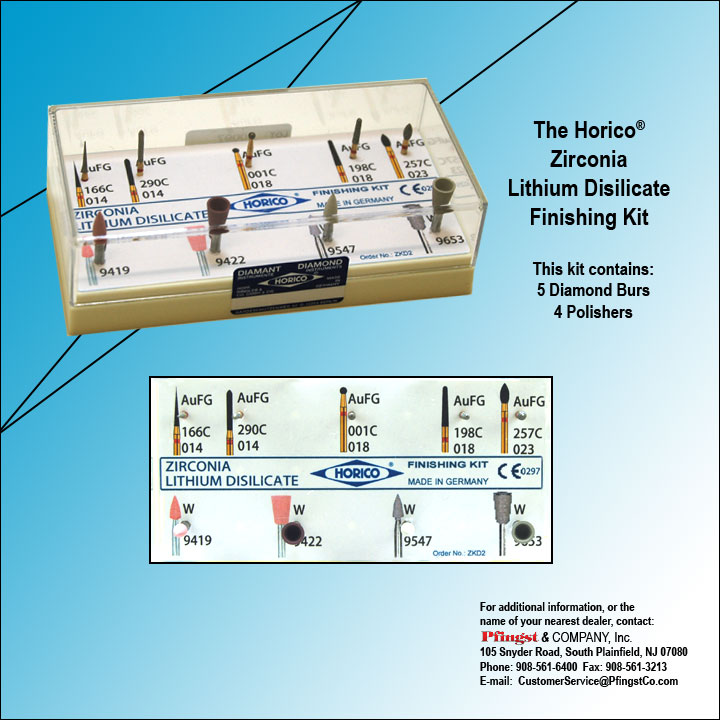 The Horico® Zirconia Lithium Disilicate Finishing Kit
This Kit contains 5 Diamond Burs and 4 Polishers.