Welcome to Pfingst & Company!
Our family immigrated to the United States to represent Busch & Co. In a time prior to modern technology, Adolf Pfingst walked from dentist office to office to sell Busch burs in a bur wallet and suitcase. In some parts of the world, these types of sales still happen. The Busch reputation in the United States began in 1905. Five generations later,
Dental
,
Jewelry
, and Industrial distributors continue to sell Busch tools.
Professionals who use Busch tools prefer them for their Quality, Consistency, and Dependability. You can trust the manufacturer that has engineered and custom built the machines for their product innovations and designs. For over 100 years, there have been no matching substitutes for Busch products, because "There is no substitute for Quality."
Our Busch products are available from distributors in the U.S. and Canada. All Busch products we import have Pfingst on the label. If the label does not contain Pfingst, chances are they are immitations or fakes. Please see our list of
Distributors
who offer authentic Busch burs and click on their links. If a distributor does not offer something found in our catalog or website, we can assist in the matter. If any distributor is offering Busch products without Pfingst on the label, please inform us by emailing us at
customerservice@pfingstco.com
or calling 908-561-6400.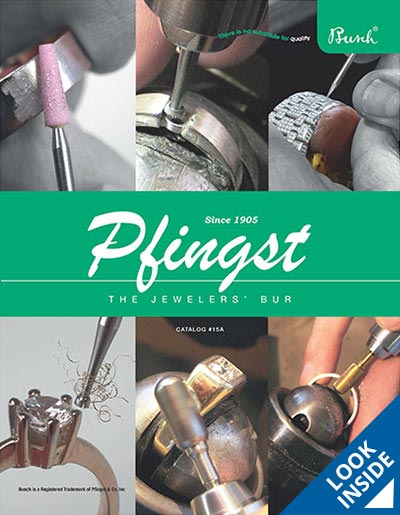 Pfingst Products include:
Tungsten Vanadium Steel Burs
Stainless Steel Instruments
Carbide Burs
Diamond Burs
Sintered Diamond Burs
Silicone Polishers
Goldstar Polishing Systems
Various Dental and Jeweler Equipment