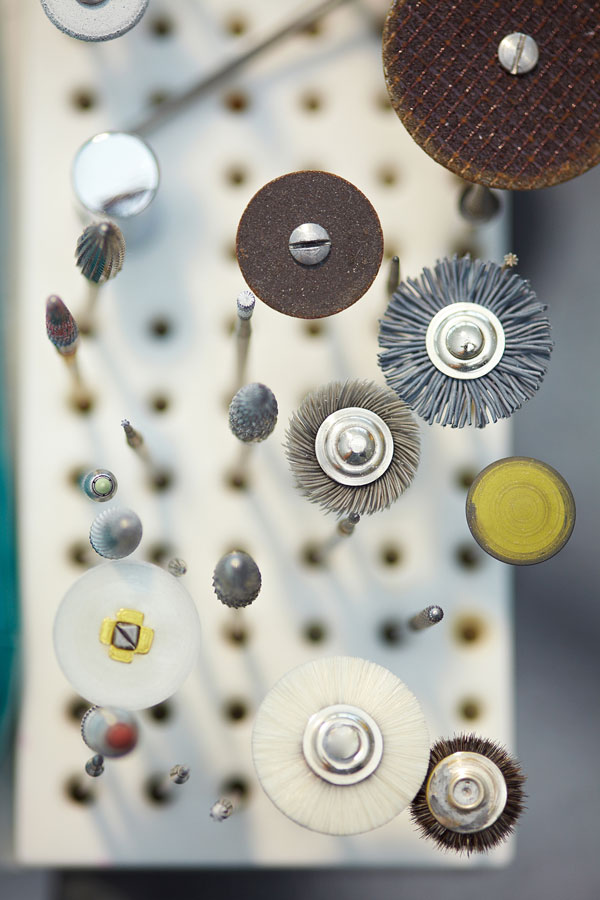 Cup Shape
Cup burs are primarily used by jewelers and hobbyists. These cup burs have a cup head which has either a rounded or cone shape. The cutting teeth for a cup bur are inside a concave shell. Therefore, these burs are also called concave cutters.
There are several types of cup burs. One type of cup bur has multiple teeth inside the "cup." The Busch Clean Cut cup bur also has multiple teeth but has a cross-recessed head as well to allow material to be discharged. The Busch TWINCUT concave cutter has TWINCUT blade geometry and two chip channels so that material can be rapidly discharged.
Cup burs are available in a wide range of diameters in either steel or silicone material. Jewelers use cup burs to round and smooth prongs, posts, and wires. They are also used to create and polish rivet heads.
It is important to use lubrication with a cup bur.
Following are links to different types of cup shaped burs:
▶
Cup Shaped Busch Steel Burs
▶
Cup Shaped Edenta Silicone Polishers